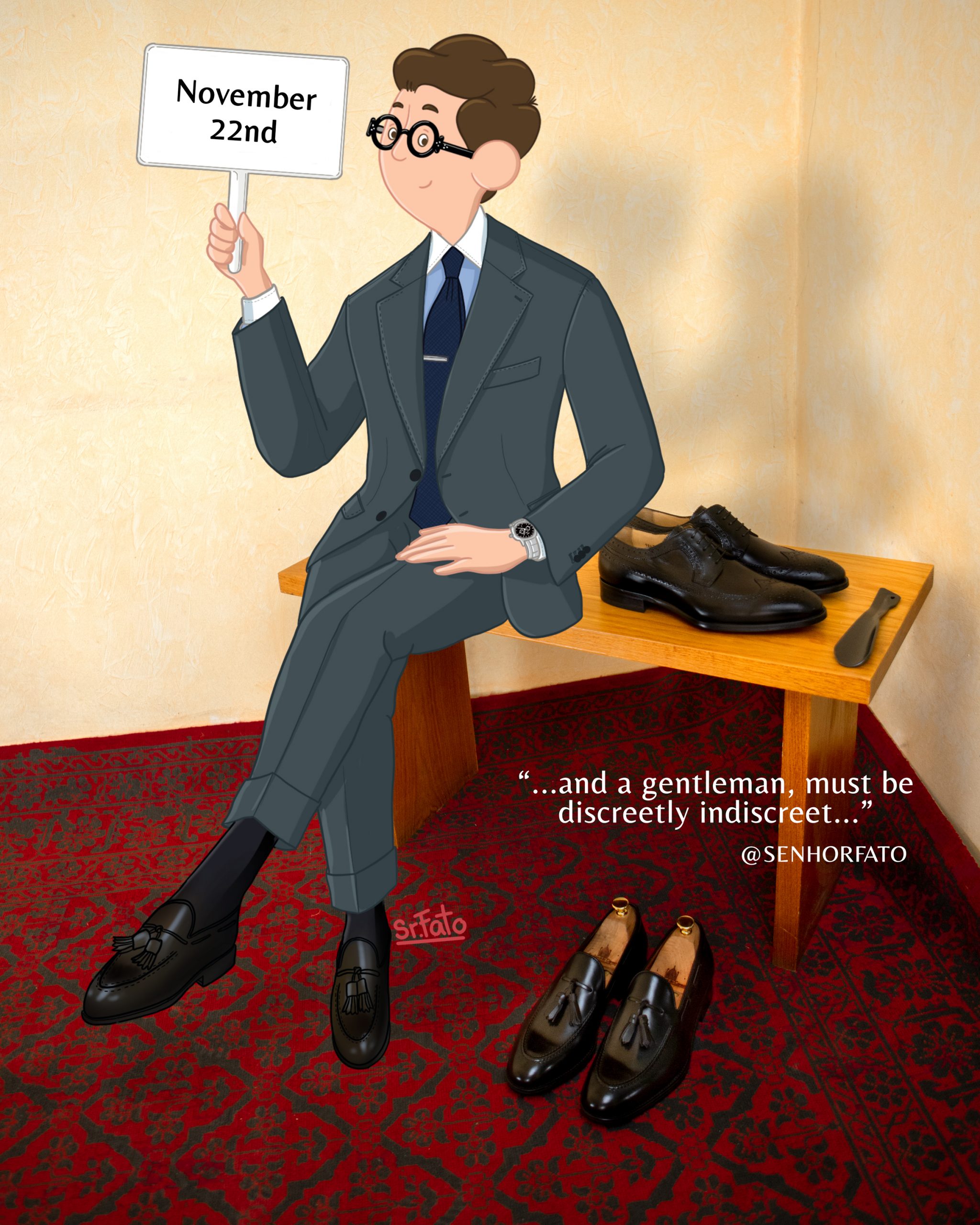 As a fan of the most classic way of dressing, I went through several stages in the way of dressing and even wearing. I've always been told that no one is born taught, it's the purest of truths and for that reason. I must talk openly about my mistakes to wear and which then, after several attempts, turn into real successes, so that everyone can move forward without making the same mistake.
Following this logic, I thought I should get away from the 30 pairs of black shoes I'd had since I was a teenager and open up my range of choice. I bought shoes: burgundy, brown, camel, spectator within the most diverse models, but after some time collecting I realized that wherever I go. Everything draws attention and a gentleman must be discreetly indiscreet and sometimes the simplicity of a shoe of excellent quality – comfort, elegance and well shined – is enough to elevate our look and leave a good impression on others.
The black shoe had never caught my attention as nowadays
As much as I had hours trying to combine looks, the black shoe had never caught my attention as much as it does now – its shine, cut and combination are the element I've been missing since the time I started to compose my wardrobe.
Having shoes in this colour makes everything easier: a blue suit, an anthracite grey suit, chino or even denim pants work well with black shoes and of course wearing socks of the same colour goes even better!
Black shoes are always more formal. If we had a formality scale for shoes, this would be at the end of the scale on the side of maximum formality, adding the black patent shoe and the opera pump model, as the most formal shoe of all. But this does not mean that a black leather shoe does not work in a more casual environment, this is and will always be the biggest advantage.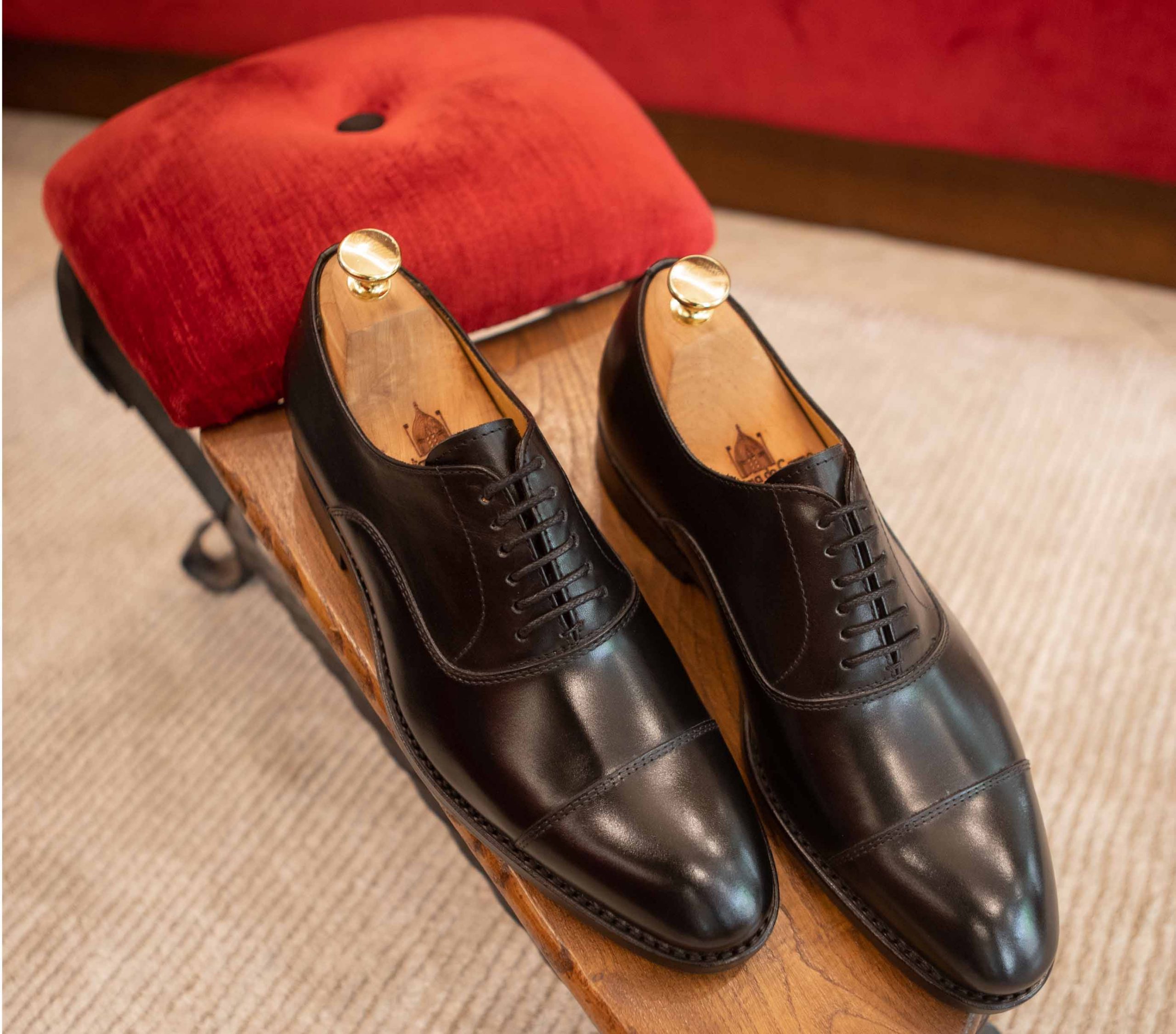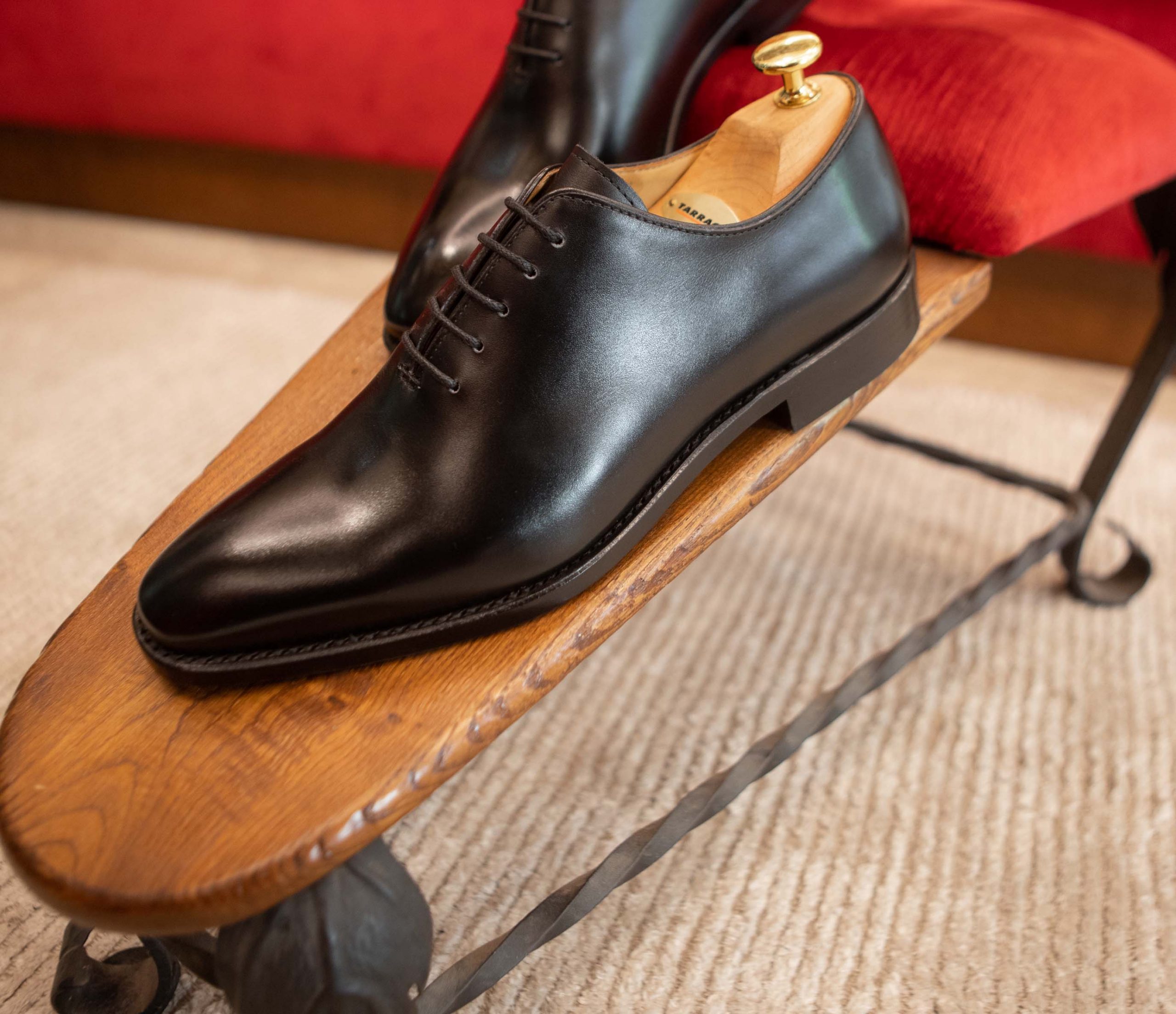 My choice for important days is always, but always the black shoe
I'm a fan of moccasins with trinkets, maybe because I watched my godfather wearing them several times – they're easy to put on and their rounder shape makes the shoe younger and more timeless, no matter how many years go by. We will never find them strange in photos and videos that remain for memories. The truth is that even though I have this type of moccasin in different colours, I use black a lot when I have major events. The choice is natural and I think that only now that Sapataria do Carmo has challenged me to think about this subject, I noticed that my choice for important days is always the black shoe! What is curious, being Mr Fato and who likes to try everything and more, so I can talk later on my page!
I strongly recommend that you visit the shoe store in Largo do Carmo and let yourself be enveloped by the light of Lisbon reflecting on your black shoes and take a look at the different models that Sapataria do Carmo has! My last purchase was a Goodyear welted Wholecut "Oxford Marc" for my wedding day. After this big party, I've cleaned them with the utmost care to treat my skin and I've used them several times! It's impossible not to like to wear good black shoes, truly timeless!